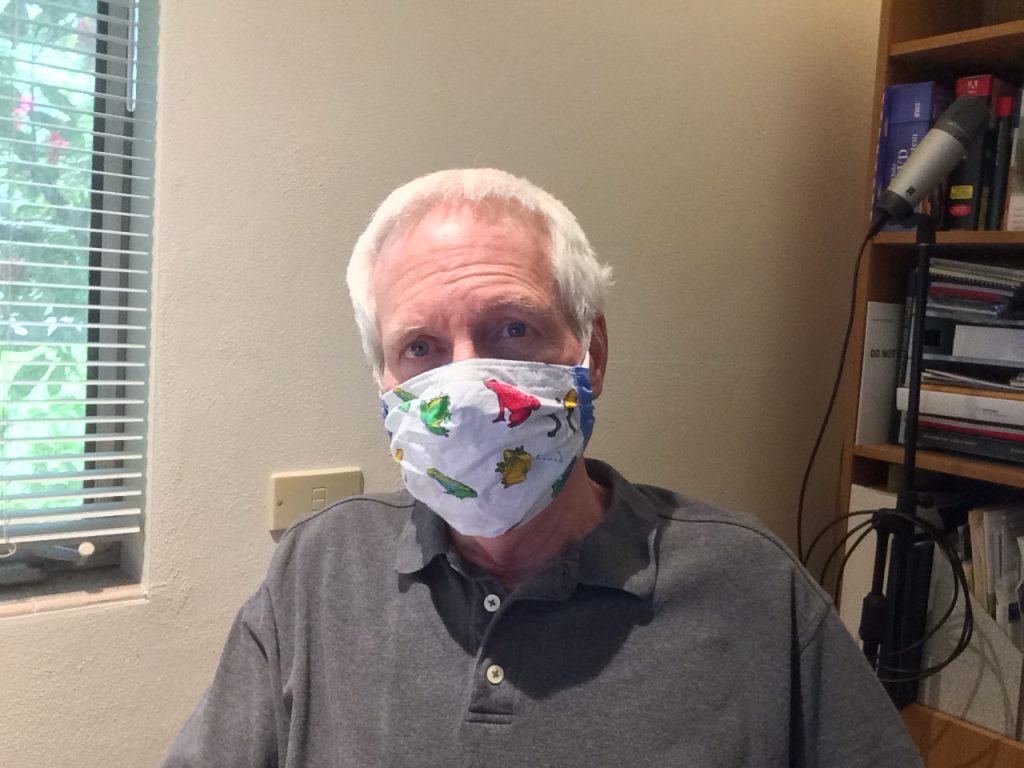 I had been feeling lucky. Nobody I knew had contracted COVID19. At least not that I was aware. But yesterday, I learned an aunt in a care facility was diagnosed. I hope you all are staying lucky.
Seems I don't leave the house but about every week to ten days to buy groceries. My car's gas mileage has improved – I must be getting six weeks to the gallon! But I think I'm overdue for a haircut. The face mask? My niece made that for me. Frogs! I love it!
Professionally, we're all struggling. Reduced hours. No hours. I'm not working nearly as much. So here's the deal. If there's anything I can do for you. Just let me know. Just don't make me leave my home office. Just click on my Virtual Coffee, Conversation, and Compliance page to book your free chat session.  We don't even have to talk compliance.  Maybe we can compare face masks.
We're gonna bounce back from this.  Just watch us.